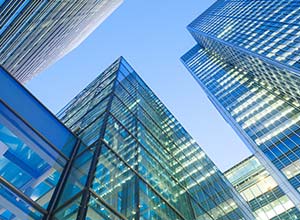 Lawyers for transfer of share of member in Co-operative Housing society in Pune
Procedure for Transfer of Shares of Existing Member of Society.
1) No Transfer of shares shall be effective unless,-
a) It is made in accordance with the provisions of bye-laws:
b) A clear fifteen days notice in writing is given to the society by the transferee indicating there in the name of the proposed transferee, his consent, his application for membership, where necessary, and shall pay transfer fee of Rs 25000/- or less.
c) All liabilities of the transferor due to the society are discharged
d) The transfer is registered in the books of the society.
2) Any charge in favour of society on the share so transferred will continue unless it is discharged.
Nomination of person for transfer of his share
1) For the purpose of transfer of his own share or interest under sub-section (1) of section 30, a member of society may, by a document signed by him or by making a statement in any book kept for the purpose by the society, may nominate any person or persons. Where the nomination is made by the document, such document shall be deposited with the society during the member's lifetime and where the nomination is made by a statement shall be signed by the member during his lifetime and attested by one witness.
2) The nomination made under sub-rule (1) may be revoked or varied by any other nomination made in accordance with that sub-rule.
3) (i) Where a member of a society has not made any nomination during his lifetime, the society shall on the member's death, by a public notice exhibited at the office of the society, invite claims or objections for the proposed transfer of the share or interested of the member who is dead within the time specified in the notice.s
(ii) After taking into consideration the claims and objections received in reply to the notice or otherwise, and after making such inquiries as the committee considers proper in the circumstances prevailing, the committee shall decide  to the person who in its opinion is the heir or legal representation of the deceased member and proceed to take action under section 30, and will transfer the share certificate in the name of person who is Nominated by the Committee .
 * Registration of nominations
The name and address of the person nominated for the purposes of sub-section (1) of section 30 and any revocation or variation of such nomination shall be entered in the register kept under Rule 32.